Norwegian Multi-National Inaugurates New Factory at LISP III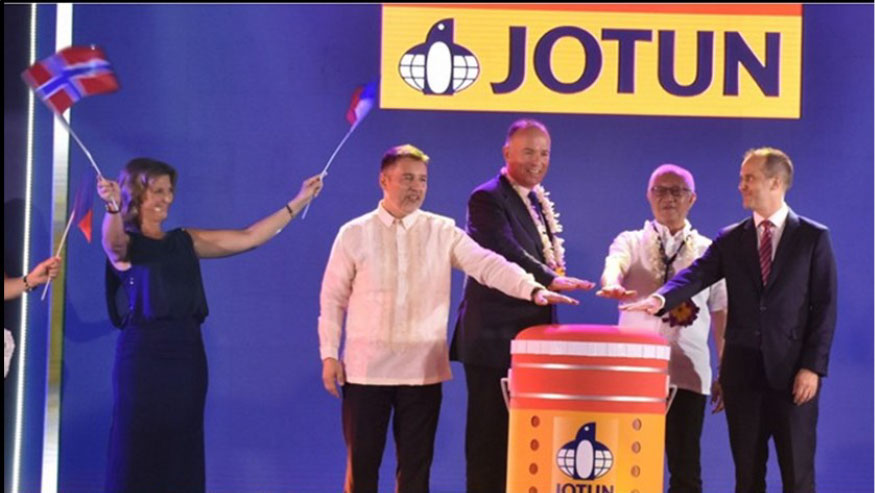 From left to right: Princess Martha Louise of Norway, Jotun Philippines Gen. Manager and Chairman of the Board Mr. Stamatis Solomakos and Mr. Odd Gleditsch D.Y., Batangas Governor Hon. Hermilando Mandanas, and H.E. Kristian Netland, Ambassador of Norway to the Philippines
Jotun, a Norwegian multi-national company inaugurated its new factory at Light Industry & Science Park III in Sto. Tomas Batangas last November 6, 2017. Attended by key company and local government officials, including the Norwegian Ambassador H.E. Kristian Netland and Princess Martha Louise of Norway, the event marked another milestone for one of the world's leading suppliers of paints and powder coatings.
The facility is built on a 6.7 hectare land and targeted to produce five million liters of paint per year to supply the coating requirements of the Marine, Protective and Decorative segments.
The Jotun Group is present in more than 100 countries and maintains 40 production sites worldwide. In the Philippines, it has sales and distribution offices in Manila and Cebu.
Why choose Science Park of the Philippines?
SPPI was established in 1989, and through the years, has gained the reputation of being a cutting edge developer of industrial estates through its Light Industry & Science Park projects.
Today, SPPI is highly regarded as one of the pioneers and leaders in private industrial estate development in the country and has the largest hectarage of industrial estates developed, and being developed with almost 800 hectares of aggregate area.