What are the logistic advantages of relocating to industrial parks during COVID?
Complete and integrated amenities
Strategic location
Special economic zone incentives
Supply chains all over the world have taken a major hit from the COVID-19 pandemic. In lieu of such critical disruptions to their operations, business owners have had to take drastic measures to adapt. Health protocols in shipping hubs and warehouses had to be implemented, supply-demand rates shifted, and risk management plans were brought to the fore. Fortunately, the industry has found respite. Relocating to industrial parks during COVID has several logistic advantages and these same organizations are beginning to realize the importance of this move.
Industrial parks are zoned areas designed for industrial use. These specialized infrastructures house factories, warehouses, and distribution centers. There is no doubt that industrial parks offer logistic advantages that are valuable in boosting productivity and building resiliency during the COVID-19. Continue reading on to learn more about these.
Complete and Integrated Amenities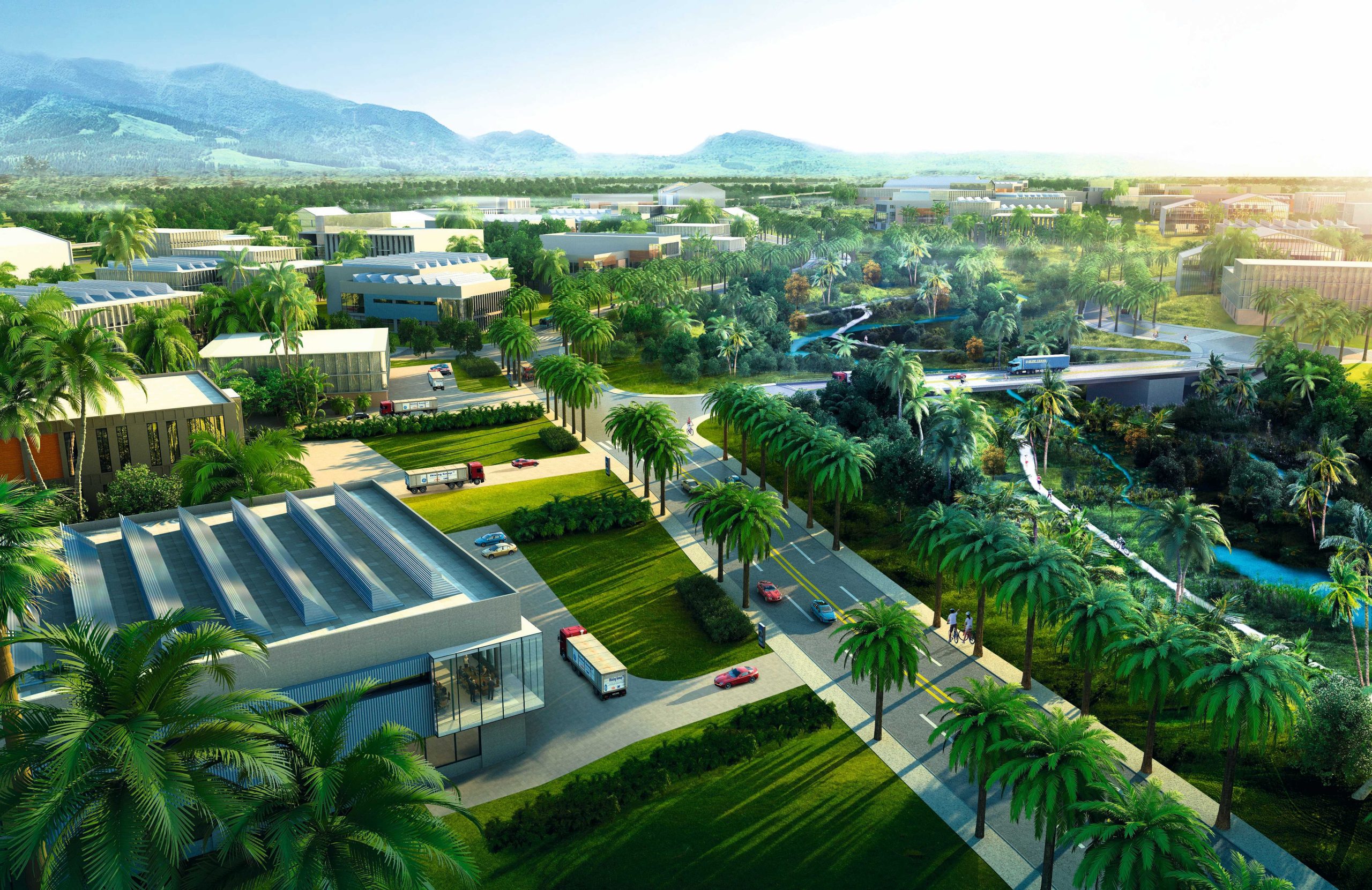 Businesses are struggling to receive and send goods on time because of the COVID-19-related travel restrictions and disrupted supply chains. For building logistic resiliency, relocating to industrial parks offer a distinct advantage.
Industrial parks are purposed to ease the operations of light and medium industries. For this reason, industrial parks are built with complete and integrated amenities that are needed for logistic operations. Take the six industrial parks developed by Science Park of The Philippines Inc. (SPPI) as an example. The parks are equipped with the following amenities and more:
Reliable electric grid
Integrated water system & centralized wastewater treatment process
Private roads
Freight forwarding
Telecommunication services
Connectivity with bandwidth speeds of up to 10 Gbps
Due to the financial and economic consequences of COVID-19, consumers' purchasing habits drastically shifted with many doing their best to purchase only essential goods such as hand sanitizers, face masks, and food. Companies that produce these goods continuously experience demand surges. The reliable electric grids of industrial parks are essential for continuously meeting consumers' product demands. Power outages are known to decrease logistic productivity. Fortunately, significant improvement in the electric grids used by industrial parks allows energy to be stored for when power outages happen. SPPI's newest industrial park, the Light Industry and Science Park IV (LISP IV), is equipped with a 100 MVA substation and 34.5KV distribution line.
During the COVID-19, there is a need to prioritize proper handwashing and frequent disinfection. The large-volume water supply systems of industrial parks can avoid logistic productivity problems due to disease transmission among workers. Everyone in your warehouse can properly follow hygiene protocols.
As an integral part of logistic operations, businesses need to facilitate trade and commerce, and get their products to customers. However, the COVID-19 pandemic caused disruptions with transportation. Relocating to an industrial park with private roadways can accommodate freight distribution while minimizing obstructions and keeping costs down. Industrial parks also have freight forwarding services.
Lastly, relocating to an industrial park also offers the logistic advantage of telecommunication services. With this, you will be able to maintain clear communication with suppliers, causing logistic operations to thrive despite the pandemic.
When business owners consider relocating to industrial parks, they can boost productivity levels, reduce expenses, and speed up logistic operations more effectively.
All these benefits could go a long way in catering to consumers' demand and improving profitability — aspects that most businesses fail to do during the COVID-19 pandemic.
Strategic Location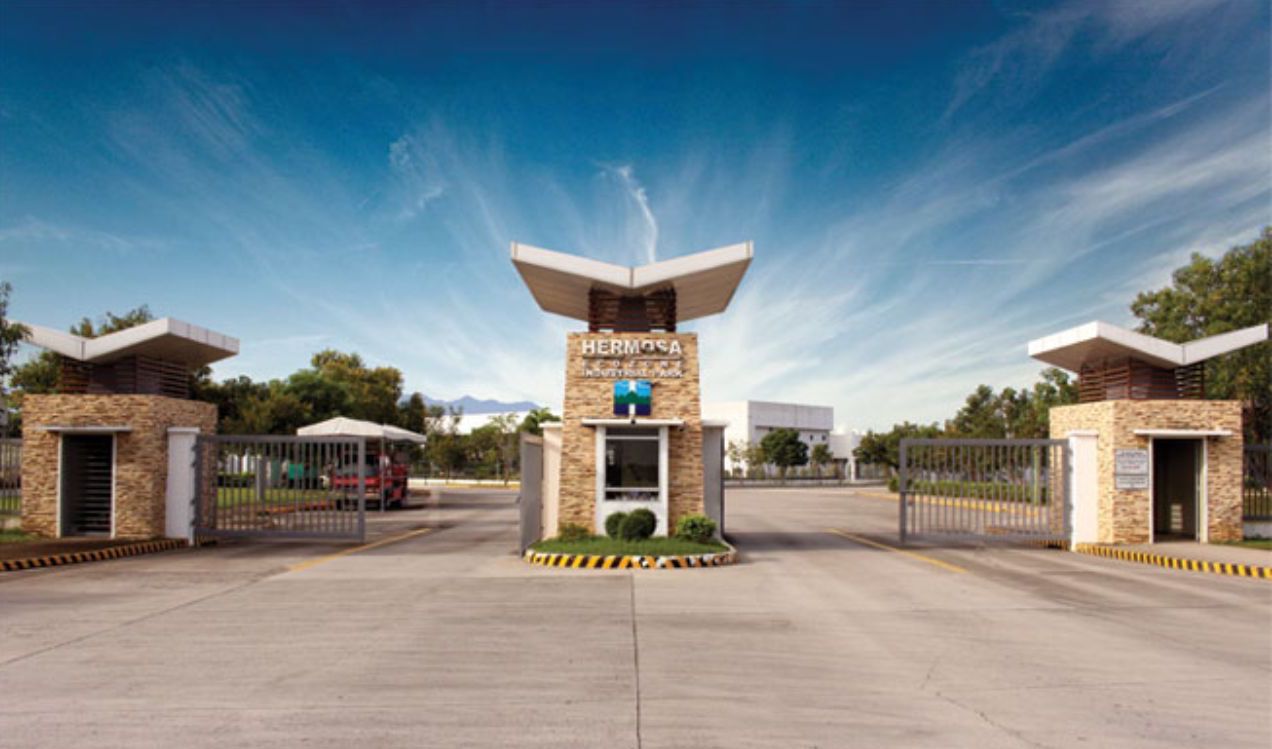 During the COVID-19, ease of shipping and transportation became more important than ever. Industrial parks are conducive for logistic operations. Industrial parks are zoned areas that are typically situated in a strategic location. These specialized facilities are commonly located nearby shipping ports, airports, and other major trade routes to facilitate raw material procurement and exportation with ease.
Take the LISP IV developed by SPPI (SPPI) in Malvar, Batangas. It is strategically located near the President Jose P. Laurel Highway and Southern Tagalog Arterial Road (STAR), making it easy to transport goods to and from Metro Manila. On the other hand, relocating to the Hermosa Ecozone Industrial Park can provide easy access to the Philippines' growth corridor of Subic Bay Freeport Zone, Clark Special Economic Zone, Subic International Seaport, and Clark International Airport. This allows business owners to conduct global logistic operations to neighboring countries like Hong Kong, Singapore, Japan, Korea, and China.
Special Economic Zone Incentives
It is always wise to determine if your logistic operations will benefit from special economic zone incentives. Most industrial parks are categorized as special economic zones.
In the Philippines, special economic zones refer to areas that are subject to different economic regulations than the country in order to attract foreign direct investment. Special economic zones are offered fiscal and non-fiscal incentives, which makes logistic operations easier and cost-efficient.
Take advantage of the fiscal and non-fiscal incentives being offered in industrial parks such as tax and duty-free importation, exemption from corporate income tax, exemption from all national and local taxes, exemption from payment of local government fees, imposts, licenses, or taxes, exemption from expanded withholding tax, simplified importing and exporting procedures, and more.
Key Takeaway
In this article we've listed the logistic advantages of relocating to industrial parks during COVID. The pandemic has undoubtedly brought challenges for logistic operations. By relocating to an industrial park, you can maintain productivity and cost-efficiency, and build resilience. Contact SPPI for more inquiries on industrial parks in the Philippines.