In recognition of Science Park of the Philippines, Inc.'s (SPPI) commitment to promoting sustainable industrial parks, SPPI was recently awarded by the Philippine Economic Zone Authority (PEZA) the "Green, Healthy, Smart and Sustainable Ecozone Award", through a virtual awarding during PEZA's 25th Anniversary and Investors' Recognition Day held last December 10, 2020. 
SPPI, together with its park operations and management arm, Vector Property Managers, Inc. has always been committed to green and sustainable developments driven by industry-leading innovation from site selection, to master planning, construction, and operations. Notable undertakings of SPPI include masterplan designs taking into consideration new demands arising from the impact of climate change; generous and green open spaces; efficient operations towards resource conservation, pollution control and waste minimization; use of renewable energy; and smart township integration which includes automation and safety and health protocols. Being forward thinkers by nature, the SPPI team rises to the challenge by implementing comprehensive park safety protocols and preventive measures that ensure everyone's safety and the parks' responsiveness as the world copes with the new normal.
In addition, as a PEZA Hall of Fame awardee for its pioneering environmental and sustainable activities, SPPI sets the bar as being the first industrial park in the Philippines to have its own centralized wastewater treatment facility and the first to attain an ISO 14001 Certification for Environmental Management. Its regular pioneering green efforts include terrain and vegetation preservation, flood mitigation, soil erosion protection, resource conservation efforts through energy-efficient equipment and use of renewable energy, e.g. solar energy, and pollution minimization through clean electric vehicles, and solid waste management.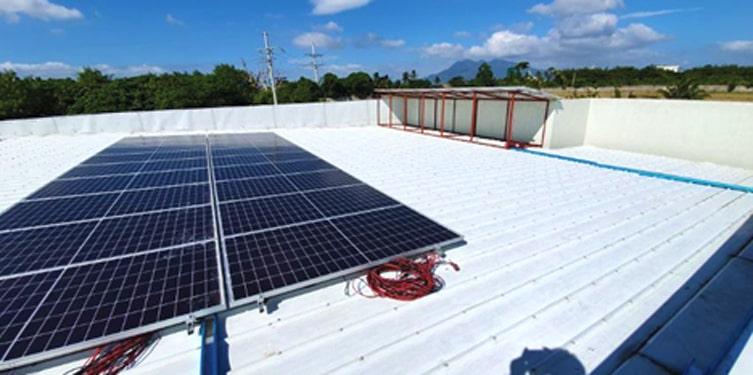 The Green, Healthy, Smart and Sustainable Ecozone Award is a special category given for the very first time under the PEZA Excellence Awards. It is given to ecozone developers who are committed to adopting technologies and methodologies which make ecozone operations more efficient and competitive for global and Philippine leaders in the manufacturing and IT sectors, thereby, enabling PEZA to achieve its vision as a primary catalyst of sound and balanced development.