What are the benefits of having a warehouse in an industrial park?
Attracts and retains workers

Makes improving logistics and building partnerships easier

Special economic zone incentives
For manufacturers, there has never been more pressure to increase productivity while lowering costs. Undoubtedly, having a dedicated warehouse is the key to this. All types of businesses that sell physical products depend on warehouses for meeting the needs of customers. This is where procurement, storage, packing, shipping, and distribution take place. Industrial parks are commonly known for accommodating light and medium industry locators, including businesses with warehouse operations. Continue reading on to learn about the benefits of having a warehouse in an industrial park.
Industrial parks are zoned facilities built for the purpose of industrial development. Industrial parks in the Philippines are being constructed to meet the demand of businesses for specialized infrastructures. Among its many benefits, setting up a warehouse inside an industrial park can improve operational productivity and efficiency as well.
Attracts and Retains Workers
Without the right people in the team, warehousing jobs would be difficult to accomplish. The good news is, having a warehouse in an industrial park simplifies the task of attracting and retaining workers.
In industrial parks of Science Park of the Philippines (SPPI), employees are provided with a wide array of amenities that improve their work-life balance. These include shuttle services, green and open spaces, security systems, and the availability of essential establishments nearby such as banks, hospitals, and commercial hubs. These complete and integrated facilities are what naturally attract employees to work for locators in industrial parks.
If your warehouse is located in an industrial park, workers will perceive your business as one that provides convenience and enhances employee well-being — a major consideration for today's highly skilled workers.
Makes Improving Logistics and Building Partnerships Easier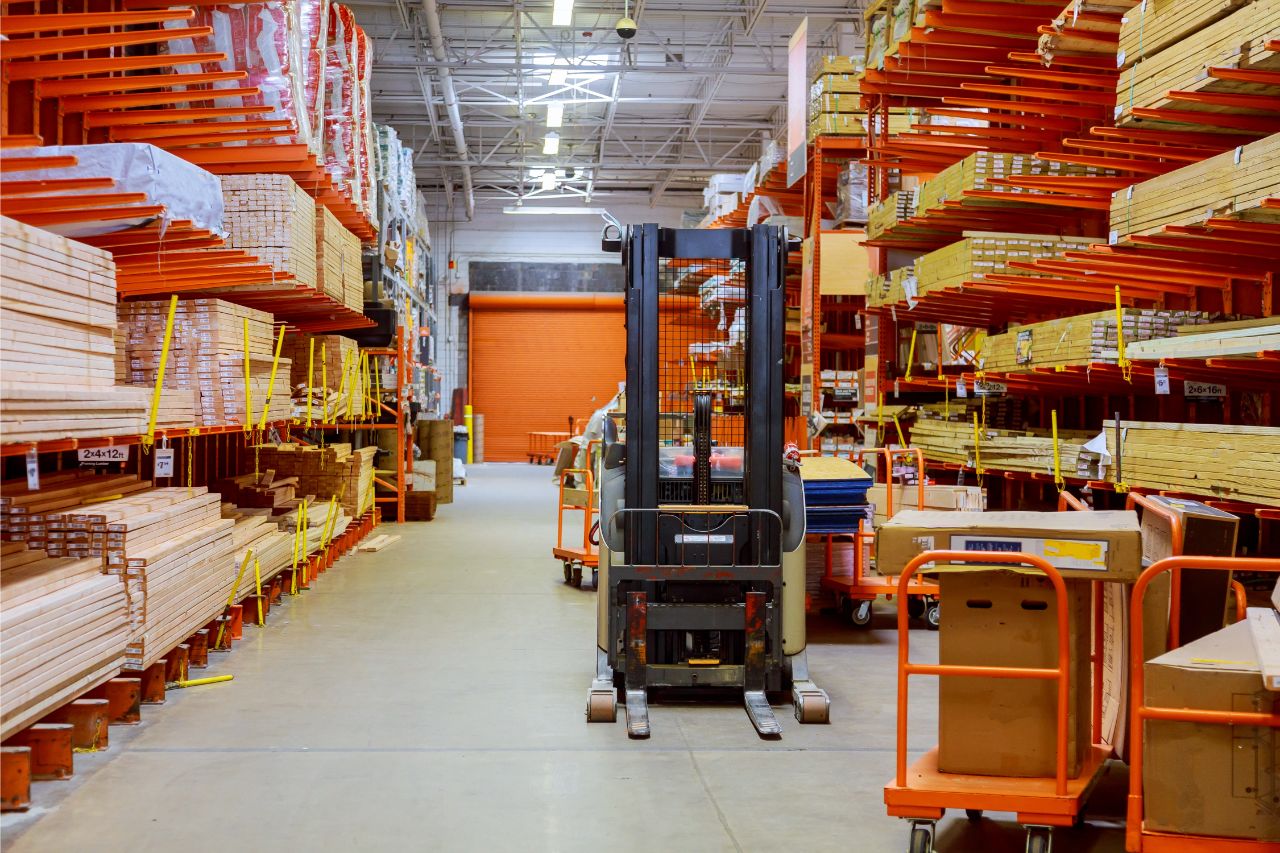 Today's successful warehousing operations are all about effective logistics. Warehouses deal with logistics on a day-to-day basis to fulfill product orders. Fortunately, industrial parks are zoned areas that make improving logistics easier.
Accessibility to major highways and roads as well as local traffic congestion must be considered for warehouse operations, especially when trucking or shipping are the main modes of transporting goods. Industrial parks in the Philippines have easy access to intra-city road networks and shipping hubs.
Take the Light Industry & Science Park IV (LISP IV) of Science Park of The Philippines (SPPI) in Batangas. It is strategically located near the Southern Tagalog Arterial Road (STAR) and President Jose P. Laurel Highway, making it easy to ship goods to and from Metro Manila. If you choose to locate your warehouse in Central Luzon such as SPPI's Hermosa Ecozone Industrial Park, you will be able to easily access the Subic International Seaport and Clark Diosdado Macapagal International Airport.
Upon negotiating with suppliers and distributors, it would be easy to transport goods, even on a global scale. During the COVID-19, ease of transportation became more important for warehouses than ever. Freight forwarding services are available in the SPPI industrial parks, making them conducive for warehousing operations and developing better supplier partnerships. The better you maintain a good relationship with your suppliers, the more likely you'll benefit from their inclusive prices, cutting down your operational costs.
Special Economic Zone Incentives
It is always wise to determine if your chosen warehouse site will benefit your bottom line in terms of special economic zone incentives. Industrial parks are identified as special economic zones.
In the Philippines, special economic zones are areas designed to attract foreign direct investment. To attract investments, locators are offered fiscal and non-fiscal incentives. There are different economic regulations inside these zones, which make conducting warehouse operations cost-efficient.
Take advantage of these fiscal and non-fiscal incentives being offered in special economic zones like SPPI industrial parks:
Tax and duty-free importation of raw materials, spare parts, machinery, and capital equipment

Exemption from corporate income tax

Exemption from all national and local taxes

Exemption from export tax and wharfage dues

Exemption from payment of local government fees, imposts, licenses, or taxes

Exemption from expanded withholding tax

Simplified importing and exporting procedures

Special non-immigrant visa with multiple-entry privileges for non-resident foreign national investors and dependents

Non-resident foreign nationals can be employed in supervisory, advisory, or technical positions
Key Takeaway
In this article are just some of the benefits of having a warehouse in an industrial park. Take the time to thoroughly think about where your warehouse site will be. Choosing to have a warehouse in an industrial park can positively affect the financial, productivity, and competitive aspects of your business. 
If you are looking for the best industrial park in the Philippines, check the Science Park of the Philippines (SPPI). We are the chosen site of Fortune 500 companies and major multinational companies such as Procter & Gamble, Unilever, Pepsi, H.B. Fuller, and more. Click here to find out where SPPI industrial parks are in the Philippines.