What are the best facilities for an industrial estate?
Sustainable and Reliable Utilities

Park Security and Protection System

Road Infrastructure

Eco-Friendly Environment

Support Facilities
The core function of an industrial estate is providing fully-serviced plots of land for businesses engaged in light- and medium- industries (such as manufacturing and technology). This is a must to create the favorable business environment that these estates are known for.  
To fulfill this function, industrial estates must put in place certain services, infrastructure, and amenities. In this article, we detail the best facilities for industrial estates, and what benefits they can provide your business. 
Sustainable and Reliable Utilities
The priority for businesses today is to have a supply chain that can keep up with customer demand. This poses a problem: modern customers want products quickly — which pushes enterprises to invest in a more robust, more agile supply chain.
A significant contributor to this is the presence of sustainable, reliable utilities, which industrial estates provide. To illustrate, consider electricity. Industrial estates have the capacity to make available provide reliable energy through the grid. In turn, this can help support locators' operation productivity goals. 
So the utilities that are available in the industrial estates — which are developed to service hundreds of hectares of land at once — have sufficient capacity to meet the demands of locators.
Locators are also able to enjoy the maximized resources without having to invest heavily in infrastructure. 
In every one of our industrial estates, Science Park of the Philippines (SPPI) provides utilities such as: 
Water utilities 

Wastewater management utilities 
Park Security and Protection System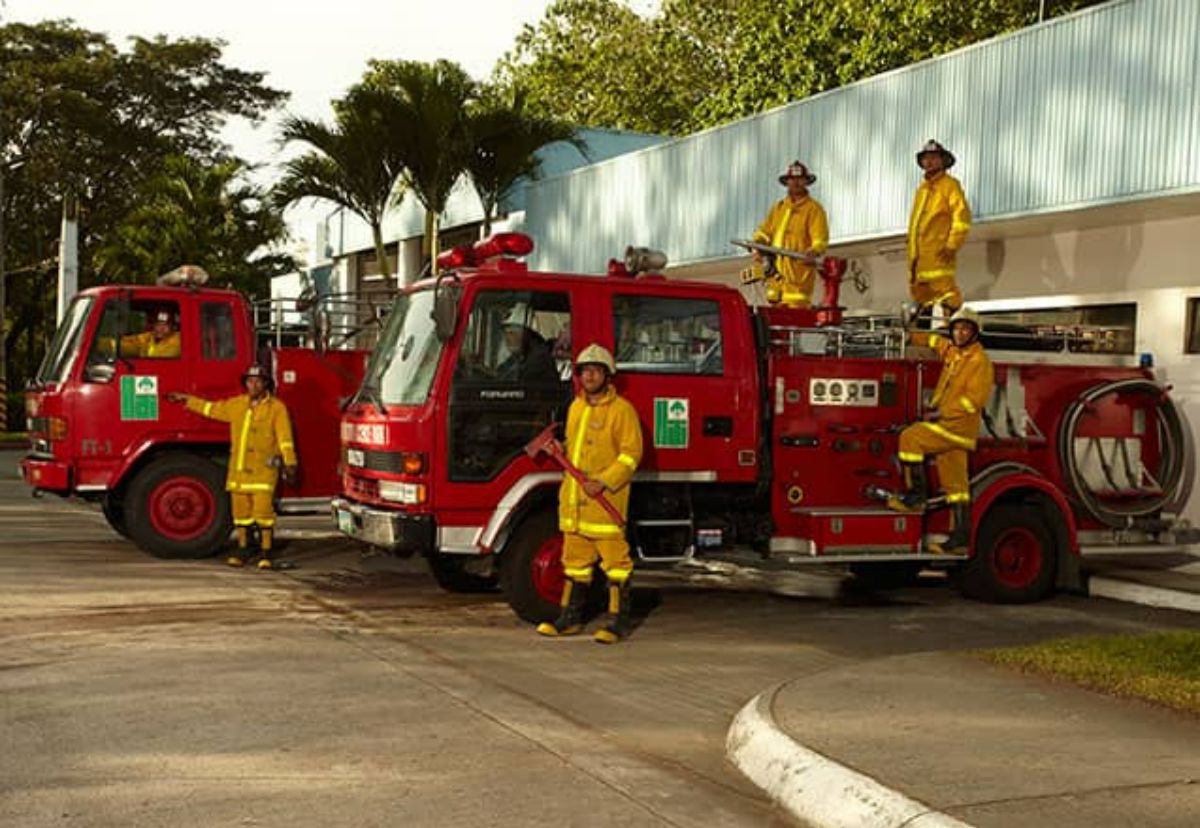 All businesses want to work in an environment that they feel safe in. Likewise, a business must ensure the well-being and protection of its employees. 
Other advantages that industrial estates provide are their security and protection facilities. A responsive park security force is in place to help protect locators from theft, vandalism, damage, and other risks. 
As the factories in these estates handle various materials, logistics, manufacturing processes, and equipment, there is no shortage of hazards and possible accidents. This is why industrial estates are equipped with not only a park emergency response team rivate security force but also sufficient fire and chemical protection gear. 
Industrial estates also take into consideration elements of industrial safety — including possible biological, hygiene, environmental, and psychological hazards. As a result, training, equipment, and strict protocols are put in place to help guide locators from these issues. 
Lastly, a managerial and ground team is present to ensure that the industrial estate can quickly adapt to any sudden events, such as storms or even the current COVID-19 pandemic. 
Road Infrastructure
Industrial estates must also provide the right road infrastructure to their locators. As these businesses often transport materials, equipment, and products via road freight vehicles, roads must be both wide and durable enough to accommodate them. 
So another thing you can expect from an industrial estate is the presence of wide road infrastructure. The best estates heavily invest in them to ensure that there are enough roads to minimize traffic problems, as well. 
Take, for example, our industrial land for sale in Bataan, within our HEIP estate. Here, a network of 23-meter main roads and 15-meter service roads connect each plot. We also provide plenty of pedestrian lanes for employees. 
Furthermore, we make sure our industrial estate is also connected to major roads and expressways. HEIP for example is currently accessible to SCTEX and NLEX, placing them just 20 minutes away from Subic Bay and Subic International Seaport.
Eco-Friendly Environment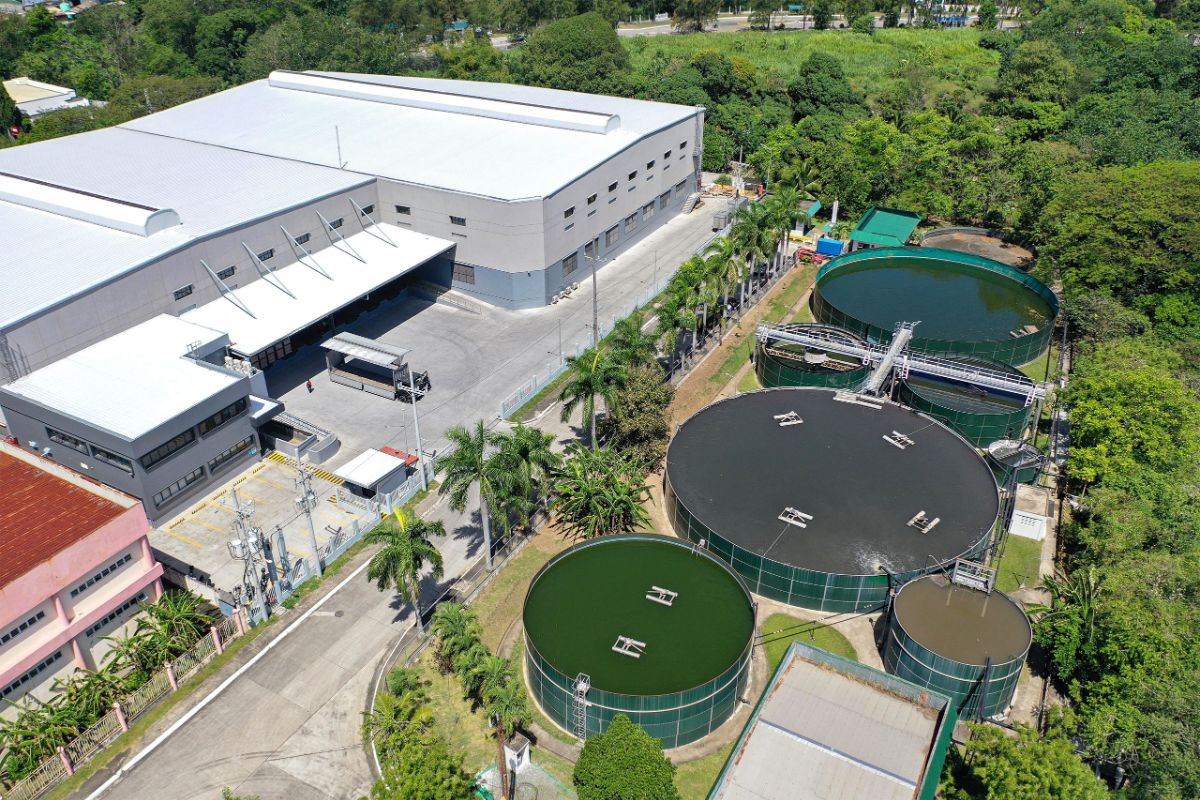 One of the most important facilities that industrial estates must offer is an eco-friendly environment. This not only ensures that the infrastructure they've invested in can last and provide utilities reliably for businesses, but also that the area is calamity-resistant.
This is especially important in places like the Philippines, which is uniquely vulnerable to natural disasters — namely typhoons and storms. 
It is because of this that we at SPPI have designed each of our industrial estates with sustainability in mind. We first developed our plans based on the area's natural terrain and water features to minimize any disruptions to the environment. 
Next, we placed extensive water detention ponds and drainage systems throughout our industrial estate to ensure stormwater would be effectively managed. Lastly, we provided generous green open spaces for our locators and lots that are specifically placed with wind and sunlight patterns in mind. 
The result is a strong and resilient industrial estate that can withstand even the worst recorded storm that our country has seen in the last century. 
Support Facilities
Convenience is something that all the facilities we mentioned thus far offer. But another way that industrial estates can offer this benefit is by creating mixed-used locations within their land.
Having facilities such as housing, hospitals, restaurants, banks, and even commercial outlets near locators is helpful for both them and their employees. People can make use of their services without having to leave the estate, and have their personal needs met quickly. 
One example of this is seen at one of our industrial estates, LISP IV. This light industrial land for sale in Batangas offers a master-planned 200-hectare area. Here, locators can enjoy a true live-work community, with its offered 10-hectare vibrant retail area and a 40-hectare residential neighborhood located near our industrial spaces.
Key Takeaway
Industrial estates provide the ideal business environment for many enterprises because of the many services and amenities they offer. The best facilities for industrial estates include things like robust infrastructure, sustainable design, reliable security, and even facilities to help locators and employees alike achieve a work-life balance.
If you're interested in making the most out of these facilities, then partner with the best: SPPI. Our industrial land for sale in the Philippines offers these facilities — and more — that will support your business and your future growth. Click here to see our list of industrial property developments, or contact us here to inquire about our industrial land for sale.