What are the effects of COVID-19 on logistics?
Restricted movement of goods
Safety protocols were adopted
A need to adapt to the current product demand
Digitization as a priority
There is no doubt the effects of COVID-19 on logistics are still being felt today. While it is true that vaccines are continuously being rolled out, the coronavirus is still a threat to people's health. And as the number of regions and global economies remain under lockdowns, the disruption to supply chains continues. The pandemic is testing the resilience and flexibility of business owners as they sought to meet consumers' demand and supply goods safely. In this article, we look closer into the impacts of COVID-19 on logistics. Continue reading.
Restricted Movement Of Goods
Logistic operations refer to the process of moving, storing, and distributing goods to the end consumer. It consists of activities such as processing orders, handling materials, controlling inventory, transportation, packaging, and shipping orders. As the COVID-19 spread worldwide, it led to lockdowns and restricted the movement of goods. Logistic firms needed to facilitate trade and commerce to get products to customers. However, the flow of goods was interrupted.
It is known that China is the world's largest manufacturer . However, the impact of the COVID-19 pandemic was first felt in China and manufacturing disruptions in China rippled across global supply chains.
In the Philippines, the local government attempted to tackle the crisis of goods slow down by passing the Republic Act no. 11469 or the Bayanihan to Heal As One Act. Among its provisions are tax and custom duties exemptions for health-related equipment and supplies, as well as immediate customs clearance and other measures to minimize supply chain disruptions and to improve the flow of essential cargoes. With better logistical systems, the country received and shipped goods on time despite the pandemic.
Safety Protocols Were Adopted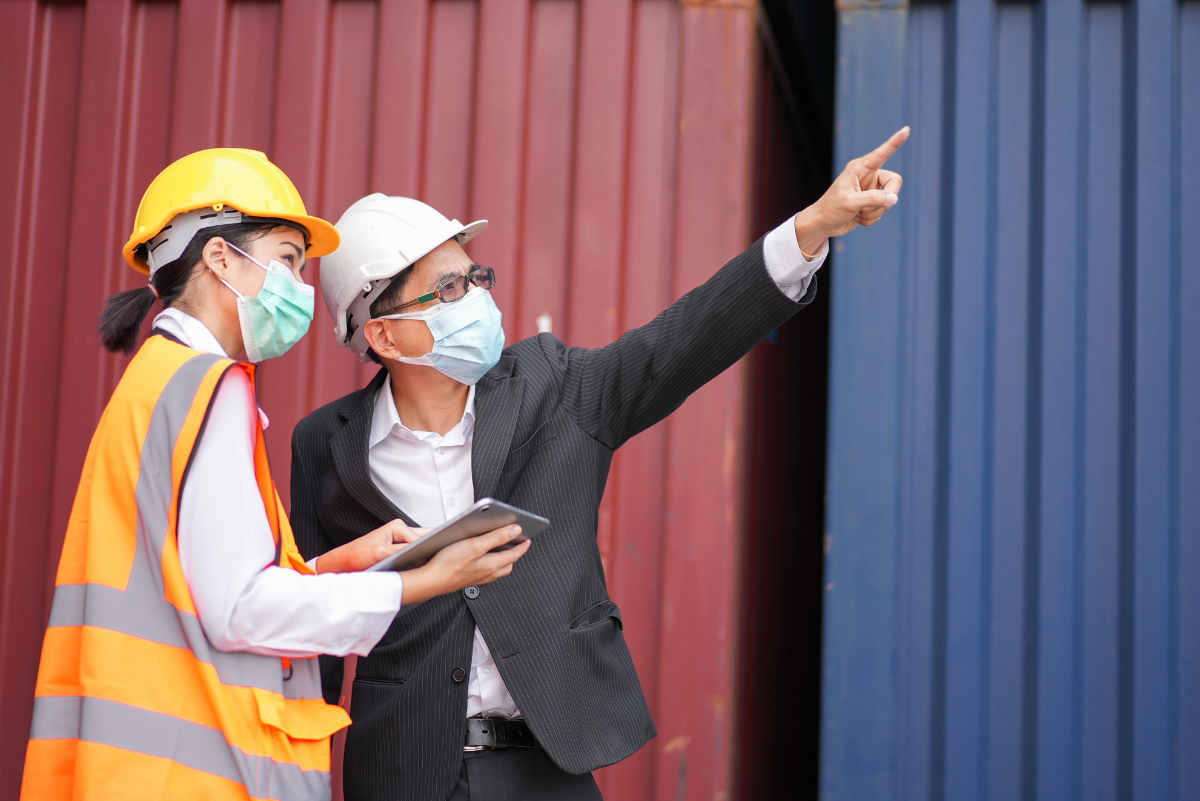 It is known that the COVID-19 disease spreads through tiny droplets from infected individuals. These droplets can float in the air and linger on surfaces. While warehouses may already practice industrial hygiene, there is a need to enhance these protocols to protect logistic staffs' health better during the pandemic.
Certain businesses that want to continue logistic operations had to implement health measures such as social distancing at warehouses, contact tracing, temperature checking, wearing of personal protective equipment (PPE), frequent disinfection, enforcing proper handwashing, and having staggered work patterns. Only those essential, on-site workers were on duty, other employees were introduced to the work-from-home setting. All these efforts are necessary for avoiding disease transmission and dwindling logistic productivity rates.
A Need To Adapt To The Current Product Demand
During the pandemic, consumer purchasing attitudes shifted drastically. Most people have health and economic concerns about the impact of the COVID-19, which resulted in increasing sales on hygiene, cleaning, and food products, while non-essential product sales slump. The e-commerce industry has also experienced an unprecedented boost as consumers choose to shop online instead of traveling to brick and mortar stores — a trend that is expected to be sustained post-COVID-19.
Many companies selling essential goods were unprepared to meet the demands of the crisis, while some organizations saw the current demand-supply problem as an opportunity for hypergrowth. There are firms that shifted their production lines for canned goods, hand sanitizers, and face masks. Others are restructuring their online delivery platforms.
Digitization As A Priority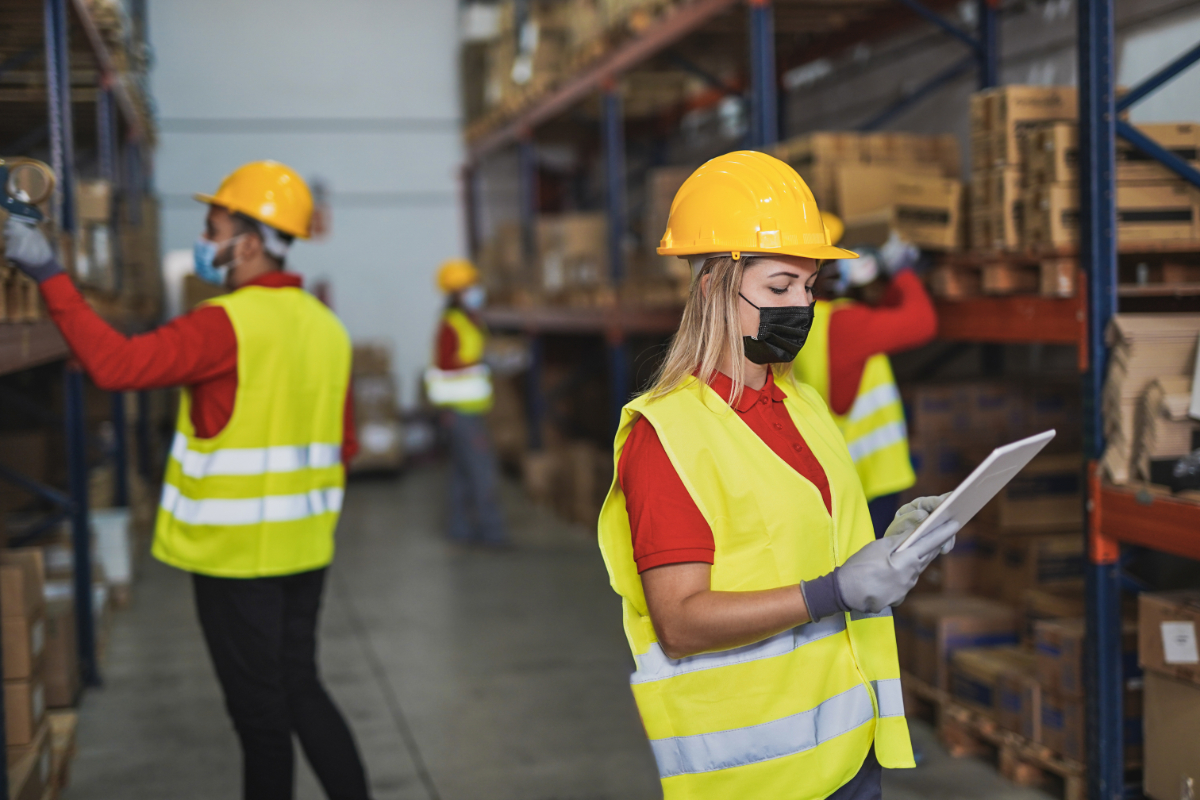 According to a survey by The Rockefeller Foundation and in collaboration with the World Economic Forum, businesses worldwide were not prepared for a pandemic, with many only having emergency response plans for natural disasters and loss of power. Data from Accenture also shows that 94% of Fortune 1000 companies experienced supply chain disruptions from the pandemic. Aside from business leaders needing to make immediate actions to serve customers and protect their workers, there has also been a need to build resilience.
The effects of the COVID-19 on logistics emphasized the importance of prioritizing digitization. Companies with robust digital capabilities were able to continue supply chain operations at an advantage. This is why 64% of supply chain leaders believed that the pandemic accelerated the need for digital transportation. This entailed more investment in technology to improve logistics efficiency, such as robotics, automatations, cloud computing, Internet of Things (IoT), and data analytics. In the long term, fully automated warehouses may reduce the exposure of logistics services providers to labor shortages, lower productivity, and lower profits.
Key Takeaway
With these effects of COVID-19 on logistics, businesses need to consider changing their existing operating models and focus on building resilience. This is essential for becoming a more agile firm that holds a competitive advantage despite crises.
At Science Park of the Philippines Inc. (SPPI), we are dedicated in helping our locators boost productivity while maintaining safety during the COVID-19. SPPI is the leading developer of industrial estate in the Philippines. Click here to learn more about what SPPI can offer your business today. For other inquiries, contact us here.