How do industrial parks attract highly skilled workers?
Sustainable practices

Availability of employee transportation

Enhanced security and safety
It is well established that the ability to achieve production goals and adapt to new market trends is the key to business success, and this requires an effective strategy for hiring and retaining talent. Employees are the most valuable organizational assets. Going forward, companies need to put importance on the abilities and knowledge of employees to propel their operations. If you find recruiting and retaining the best talent a challenge, we delve deeper into how industrial parks attract highly skilled workers in this article to guide you.   
One of the primary roles of industrial parks in a country's economy is their ability to generate more employment opportunities. According to the Oxford Business Group, the industrial sector comprises an aggregate 34.6% share of the gross domestic product (GDP) of the Philippines. This is sustained because of the myriad of amenities and practices that industrial parks set out. 
Apart from helping locators boost product manufacturing, an industrial park in the Philippines also exerts immense efforts to set up a workplace culture that encourages workers to trust their employers. The optimal industrial environment offers comfortable working days that overcome stress and drastically enhance productivity. As a result, businesses can attract a highly skilled workforce and achieve organizational goals.  
Here are three ways how industrial parks attack highly skilled workers and ultimately stimulate business and economic growth.
Sustainable Practices
Currently, businesses are experiencing a shortage of highly skilled workers due in part to the retirement of the aging labor force. The production skill gap is continuously widening and if you end up without the right talent, the result can be a highly unproductive and inefficient operation. 
To add to that, we are currently living in unprecedented times following the pandemic and climate change issues. With mass supply chain disruptions transforming how businesses work, sustainability should be the core of your operations agenda. 
Consumers not only support brands with sustainability practices, but employees are also demanding that their companies adopt sustainability to align with their values.  
According to a sustainability research, 65% of respondents are more likely to work for a business with solid environmental policies. Workers, especially highly-skilled millennials workers, want to work for environmentally and socially responsible organizations.
This being said, setting up your business in an industrial park is one of the best ways to attract highly skilled workers. Industrial parks can easily appeal to a highly talented labor pool because the locators display a commitment to sustainable practices. Take the LISP IV, an industrial park in Batangas, as an example. It has a centralized wastewater treatment plant that treats up to 4,000 cubic meters of wastewater per day, with a second wastewater treatment plant on the way. 
Availability of Employee Transportation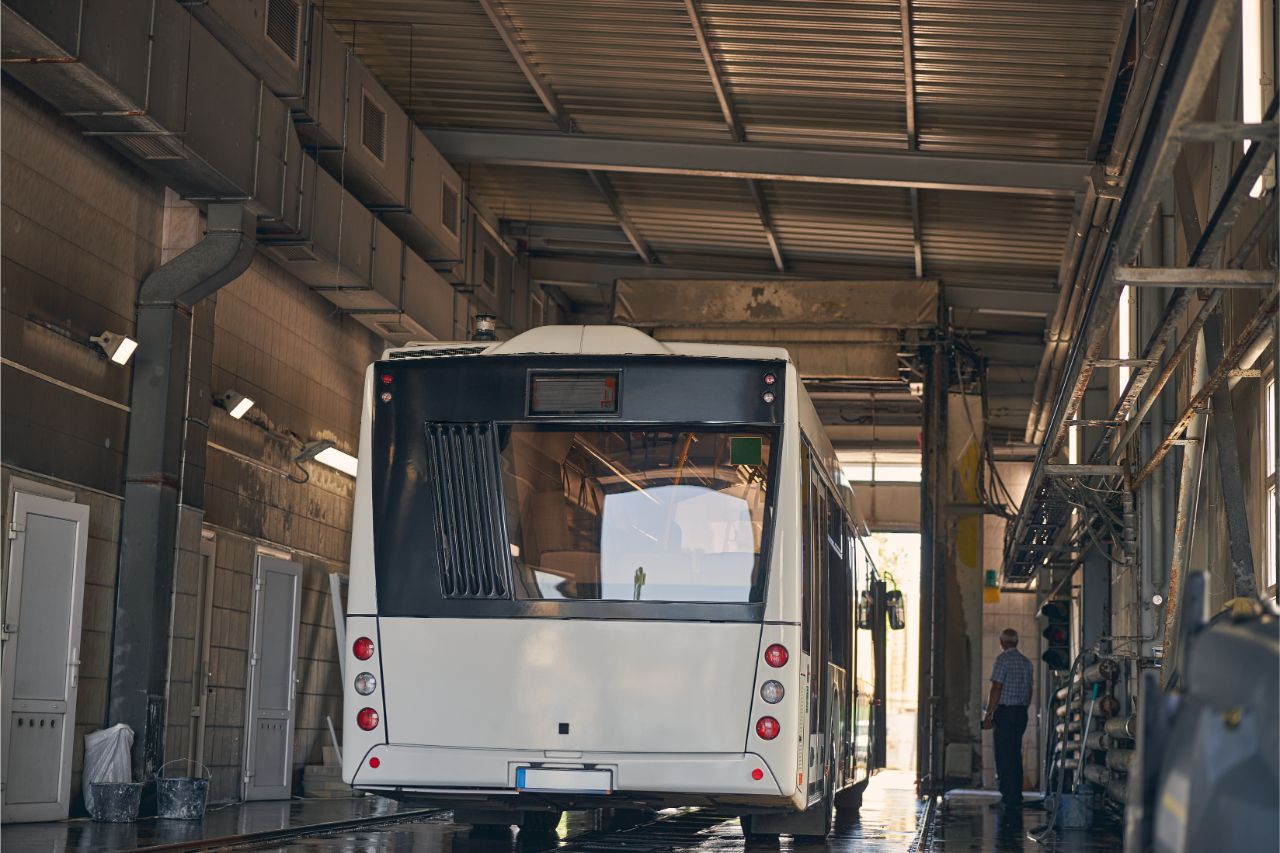 One of the many factors that workers consider when job hunting is travel time. In the Philippines, employees struggle with traffic-congested roads when commuting to work. Commuting to work can impact operational productivity because employees can be late and placed under high levels of stress. The good news is, another feature of industrial parks that attracts highly skilled workers is efficient transport infrastructure. 
For example, SPPI parks are strategically located near main thoroughfares and expressway exits aside from having wide roads and nearby transport terminals.  Locators inside the industrial parks also make it convenient for employees to go to work every day by providing shuttle services. Industrial parks are known to be sprawling developments, so employees don't need to walk all the way to their specific workstations just to get through the day.  
Enhanced Security and Safety
It should go without saying that employees desire to work in a safe environment. Manufacturing operations expose workers to chemical and mechanical risks. Additionally, in an era threatened by the COVID-19 pandemic, safety is the utmost concern of employees. For this reason, industrial park operators made sure to enhance security and safety measures. 
There are fire extinguishers, deluge water sprays, security-manned gates, first aid kits, and emergency evacuation routes guides. Employees are also trained by the on-ground management team on what to do in cases of emergencies. In the case of natural disasters like fire and floods, industrial parks are equipped with extensive protection systems. For example, the LISP is master-planned with natural stormwater systems.
SPPI parks also have their own fire trucks and trained fire brigade team to respond immediately to fires within the park.  
Lastly, the on-ground management team of industrial parks also ensures that they train the workplace to respond effectively to sudden crises such as the COVID-19 pandemic. Security-manned gates do health checks to keep everyone in the industrial park safe. 
All these features and amenities provide employees peace of mind that their safety is prioritized when working for an industrial park. 
Key Takeaway
In this article, we discussed in detail how industrial parks attract highly skilled workers. These are just some of the amenities and practices that industrial parks set out. There are many more factors that make employees feel comfortable when working in an industrial park such as top-grade cleanliness and easy access to essential establishments like banks and hospitals. 
If you are looking for the best industrial park in the Philippines equipped with state-of-the-art amenities for both businesses and their employees, choose SPPI. Click here to check the list of SPPI's industrial parks.