What are the industrial park amenities that benefit manufacturing businesses?
Sustainable and reliable energy resource

Large-volume water supply and treatment systems

Security and in-house fire protection systems

Employee transportation
The industrial parks industry is one sector in the Philippines that was not heavily hit by the pandemic and as a result, fast-paced growth is being experienced. For a good reason, industrial parks, especially the ones that house manufacturing businesses, play a vital role in economic growth. According to a report by the Oxford Business Group, the  Hermosa Ecozone Industrial Park in Bataan garnered capital inflows of about P6.8 billion. Undoubtedly, industrial parks are known to generate ample benefits for their clients due to complete infrastructure enhanced by world-class amenities. In this article, we delve deeper into the top industrial park amenities for a manufacturing business.
Having an industrial park locator stimulates efficient operation performance, boosts sustainability and innovation, and promotes an ideal culture for workers. It also garners more lucrative opportunities, attracting major investments. Under the COVID-19 pandemic, all these play a pivotal role in helping businesses enhance recovery measures. Continue reading on to learn more about what industrial park amenities can provide an optimal industrial environment for your business today!
Sustainable and Reliable Energy Resource

For today's modern supply chains, the priority is to keep up with customer demand. Customers want products quickly. As a result, manufacturing businesses need to produce a large volume of products while building an agile supply chain. To achieve this, a reliable energy resource is required for day-to-day operations. The COVID-19 intensifies the urgency to expand reliable and sustainable energy solutions. It plays an indispensable role in powering large-scale manufacturing plants that provide essential goods for consumers.
Inside industrial parks, there are about a hundred hectares of land dedicated to accommodating facilities that are complete with amenities, including high-power electric grids. As a sustainable energy source, the electricity grids in industrial parks are advantageous for manufacturing operations by transmitting power to a variety of facilities over long distances. Electricity can be deployed through a large transmission network across the entire industrial park, which allows businesses to meet energy demand and prepare for unanticipated blackouts.
Power outages are often deemed to have adverse consequences for the production of manufacturing firms resulting in decreased labor productivity, increased economic costs, decreased production, and eventually decreased sales. Due to developments in technology, significant improvements have been made to high-power electricity grids. They allow electricity to be stored for use when demand for electricity peaks or when blackouts occur.
To add to that, industrial parks have access to sustainable use of energy resources through smart systems. Take the Light Industry & Science Park (LISP) IV in Malvar, Batangas as an example. It contains all the amenities that made Science Park of The Philippines' (SPPI) industrial estates successful, including reliable and sustainable power supply.  Such a feature enables its manufacturing locators to concentrate on what their operations can do best as soon as consumer demand spikes.
Large-Volume Water Supply and Treatment Systems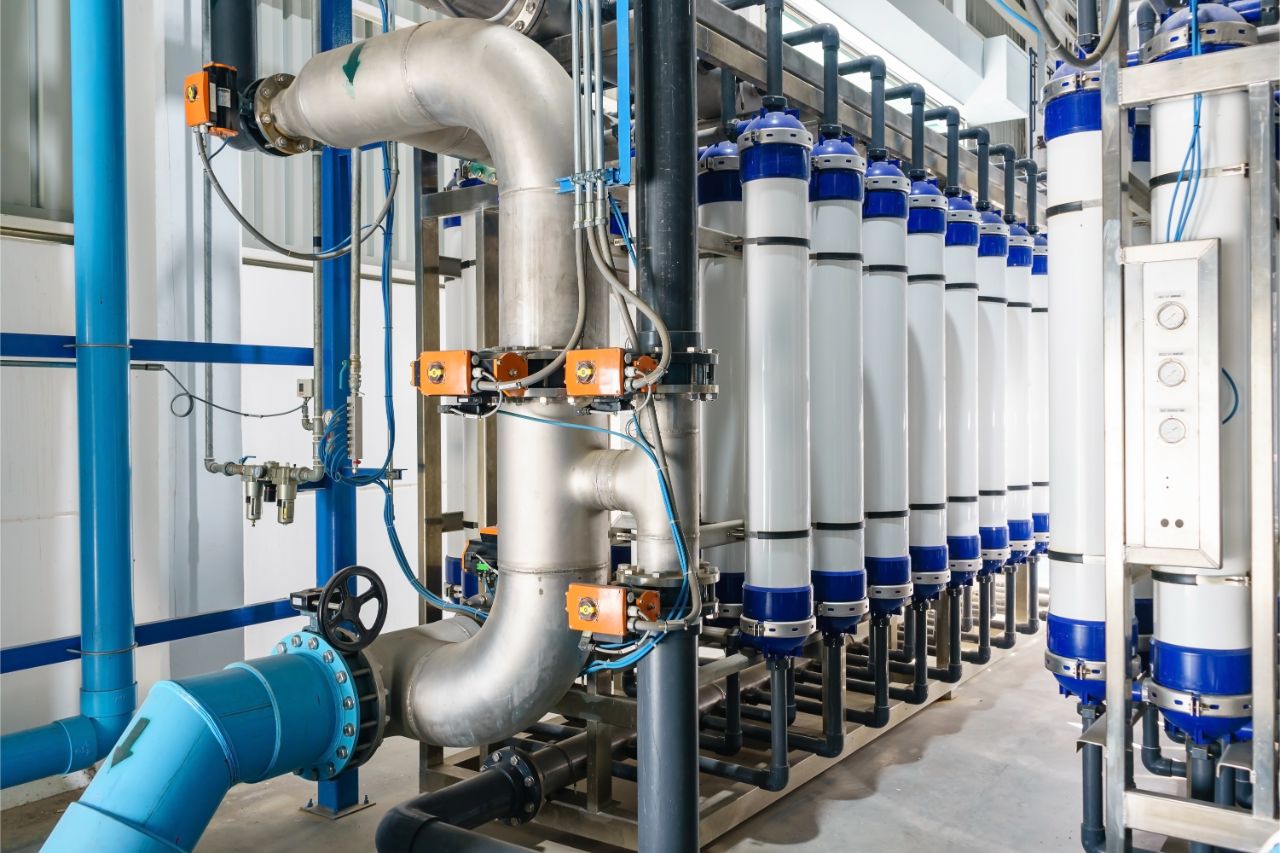 Manufacturing companies utilize water during the production process for either creating products or cooling equipment used in creating products. Water is also used for washing, diluting, and transporting a product. Simply put, water is required for nearly every step of production.
Similar to energy sources, quality water sources are important during COVID-19. Measures to mitigate the infection brought by the pandemic include hand-washing and proper hygiene which manufacturing plants need to ensure safety. As a result, manufacturing businesses not only need to maintain a stable water supply, but wastewater must be carefully managed as well.
Industrial park owners such as SPPI have large-volume water systems and continue to regulate waste products from its manufacturing companies. The LISP IV has a centralized wastewater treatment plant that recycles wastewater for other operations. Approximately 1,000 cubic meters of water is treated to comply with Class B Water Standard, which is the water classification for tourism sites such as Taal Lake.
With an emphasis on maximizing resources and reducing the production of toxic materials, manufacturing companies that are located in industrial parks benefit from large-volume water supply and treatment systems.
Security And In-House Fire Protection Systems
All companies desire to function in a safe and protected environment. Since manufacturing businesses handle many chemicals and mechanical equipment, there is a bigger risk for potential accidents to occur. Fortunately, industrial parks are equipped with sufficient security and in-house fire safety amenities. 
Aside from having a range of fire protection solutions (fire extinguishers, water spray deluge systems, and gas or foam systems) and security-manned entry gates, emergency evacuation procedures for industrial parks are regularly reviewed. Everyone working in the manufacturing facilities is trained by the on-ground management team on how to respond appropriately to natural disasters. There are evacuation routes and emergency supplies available.
On top of that, industrial parks are equipped with preventive solutions for natural disasters. As an example, the LISP IV is designed to handle the worst floods with natural stormwater management and carefully engineered water retention systems.
Now more than ever, security systems must be enhanced to mitigate COVID-19 impacts. From security-manned gates that check authorized individuals and do health checks of employees to checking inbound and outbound good safety — this is where the safety capabilities of industrial parks remain to be relevant. The result is a flexible framework that maximizes operational efficiency and safett, coupled with a sustainable approach.
Employee Transportation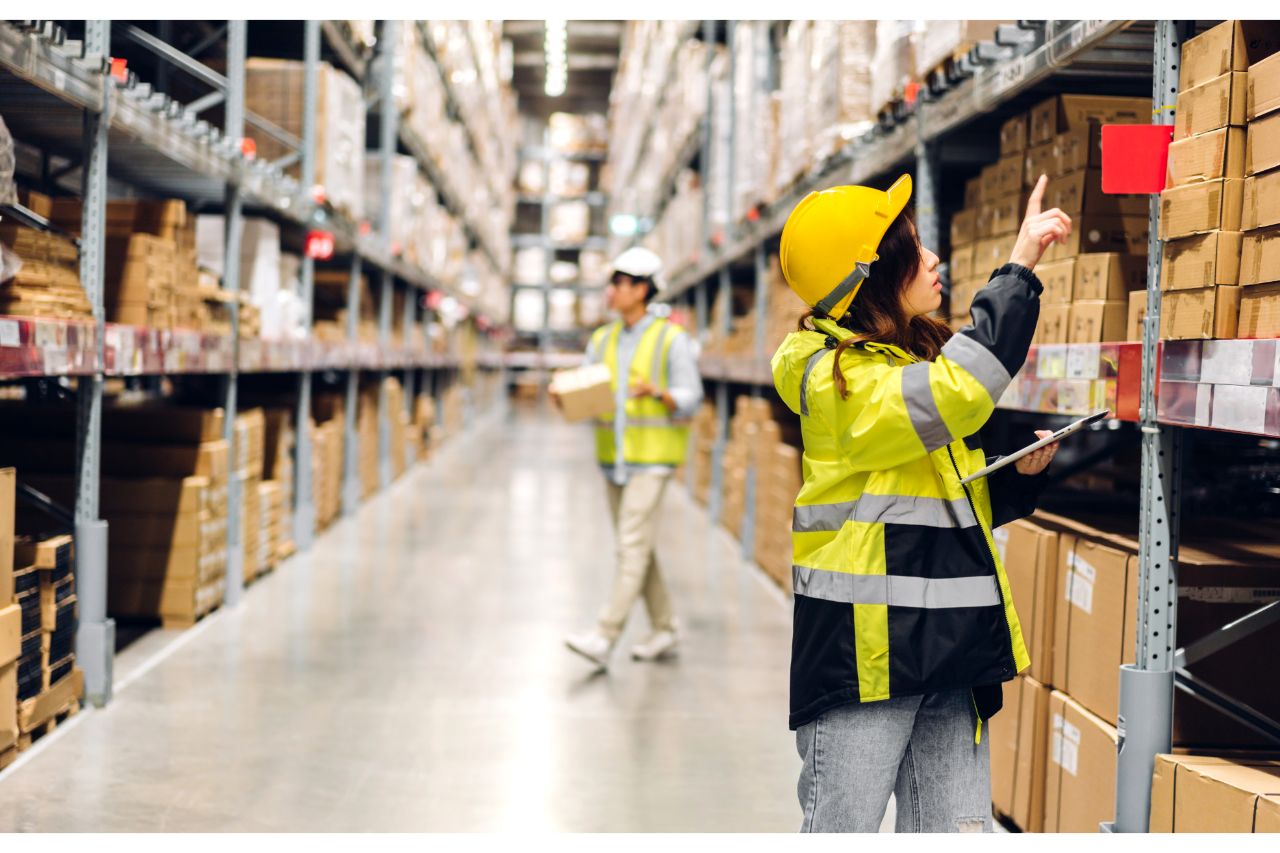 When it comes to commuting to work, industrial parks make it more convenient for the employees of manufacturing companies by providing shuttle or transportation arrangements. Employees will not be delayed just to get to their jobs. As a result, time efficiency and labor productivity are stimulated while delay costs are cut down.
Arranging for employee transportation is also a means to further mitigate the threat of COVID-19. Arguably, providing a means for "closed-network" employee carpooling that enables contact tracing and proper social is a safer option than taking public transportation.
Key Takeaway
Today, we have put together four industrial park amenities for your manufacturing business that will ultimately stimulate business and economic growth.
Whether it be reliable electric grids, steady water supply systems, security, in-house fire-fighting capabilities, or arrangements for employee transportation, SPPI prides itself in providing state-of-the-art amenities to facilitate the day-to-day needs of our locators. All these help our locators improve their operations and resiliency during COVID-19.
Click here to learn more about the SPPI advantage today!