What makes industrial parks sustainable?
Collaborating with partners for the environment
Preserving and conserving ecological habitats and wildlife
Conducting donation and outreach programs
Prioritizing education for future generations
Creating livelihood opportunities and equality
Why are industrial parks sustainable? Industrial parks are recognized as designated zones for industrial and manufacturing facilities that promote sustainable development practices. This concept of zoning minimizes the environmental impact on natural habitats and sensitive ecosystems. The transportation infrastructure within and around industrial parks also encourages the use of low-emission transportation modes like public transport.
However, not all industrial parks are created equal in terms of sustainability. The impact of an industrial park can be further enhanced by incorporating sustainability initiatives and strategies within and beyond the park.
At Science Park of the Philippines, we take a proactive approach to sustainability. We are committed to launching initiatives, collaborating with communities, and prioritizing environmental and social well-being in all aspects of our operations.
In the following sections, we will delve into the specific sustainability initiatives that we have implemented in our industrial parks. By integrating these initiatives, we aim to promote sustainable development practices that benefit our locators, the surrounding communities, and the environment.
Collaborating with Partners for the Environment
The SPPI, as a company, is committed to sustainability, and this dedication is shared by many businesses and organizations in the Philippines and around the globe. We understand that collaborative efforts can lead to a more significant impact on the environment and society, so we actively seek partnerships to launch initiatives that promote ecological and pro-social goals.
Through our parent organization, the ICCP group, we have collaborated with various reputable partners to drive sustainability. For example, we partnered with Coca-Cola to enhance the environmental knowledge and skills of community members, the United States Agency for International Development (USAID) to develop the manufacturing workforce, the Canadian Embassy to launch and complete the Gulayan sa Paaralan, and P&G for a tree growing activity, among others. These partnerships demonstrate our commitment to achieving sustainability goals and making a positive impact on society.
Preserving and Conserving Ecological Habitats and Wildlife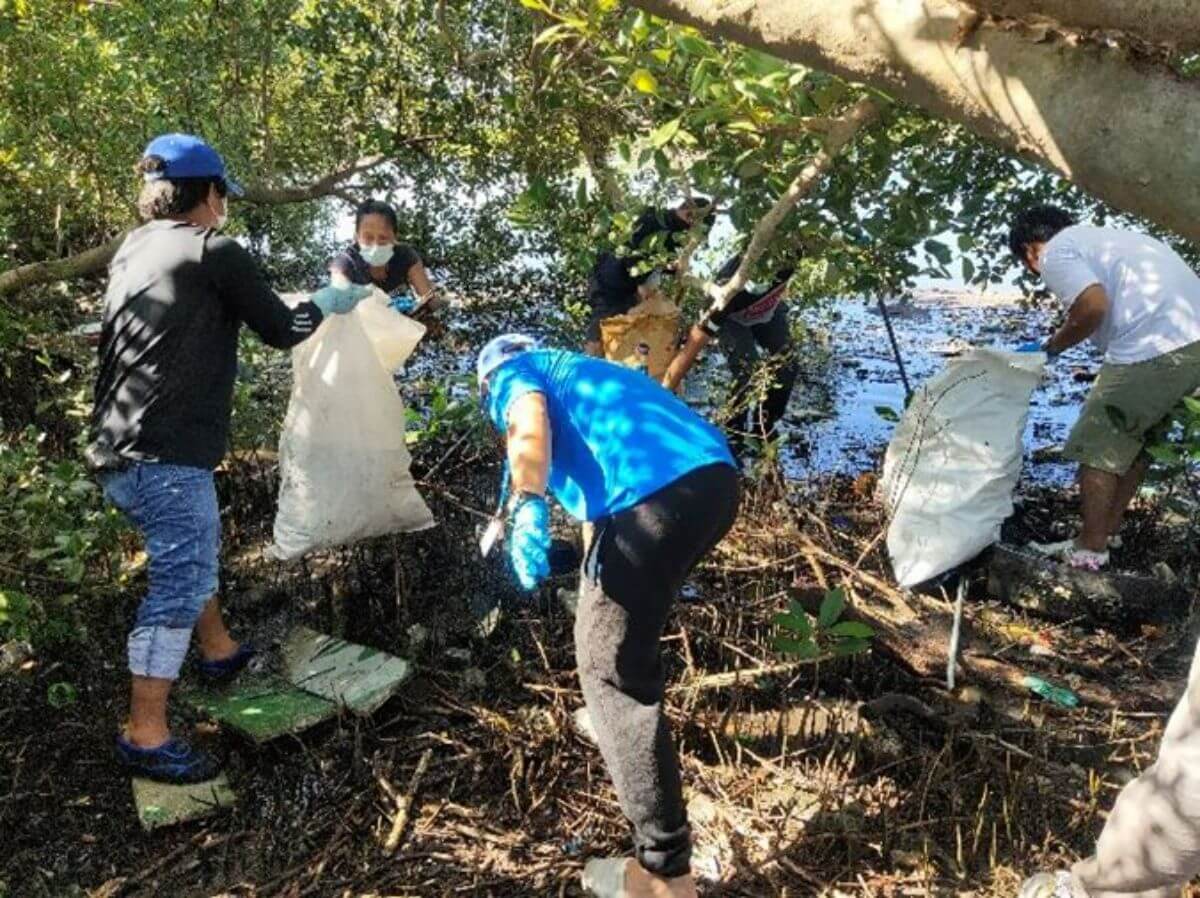 SPPI, together with other brands under the ICCP group, takes an active role in preserving ecological habitats and conserving wildlife.
In February 2023, we conducted a bamboo planting project in Laguna and a mangrove planting project in Cebu. Towards the end of 2022, we also held a coastal cleanup activity adjacent to the Cebu Light Industrial Park (CLIP) in Lapu-Lapu City, Cebu. These initiatives are just a few of our recent undertakings in promoting ecological stewardship.
Conducting Donation and Outreach Programs
The idea of sustainability extends beyond environmental preservation and also involves the social and economic well-being of the community. While protecting the environment is essential for long-term sustainability, it is equally important to ensure that the community is thriving in terms of quality of life, and access to healthcare, education, and other social services.
A sustainable community aims to meet the needs of the present without compromising the ability of future generations to meet their own needs. Therefore, a holistic approach is required to build sustainable communities that are environmentally, socially, and economically resilient.
For instance, we partnered with our sister company Pueblo de Oro to organize donation drives for the victims of the Taal Volcano eruption in Batangas. We have also launched community outreach programs, such as the Luzon Sports Fest Champion in Hermosa, Bataan, and donation drives like TOYS for KIDS in NEED 2017.
Prioritizing Education for Future Generations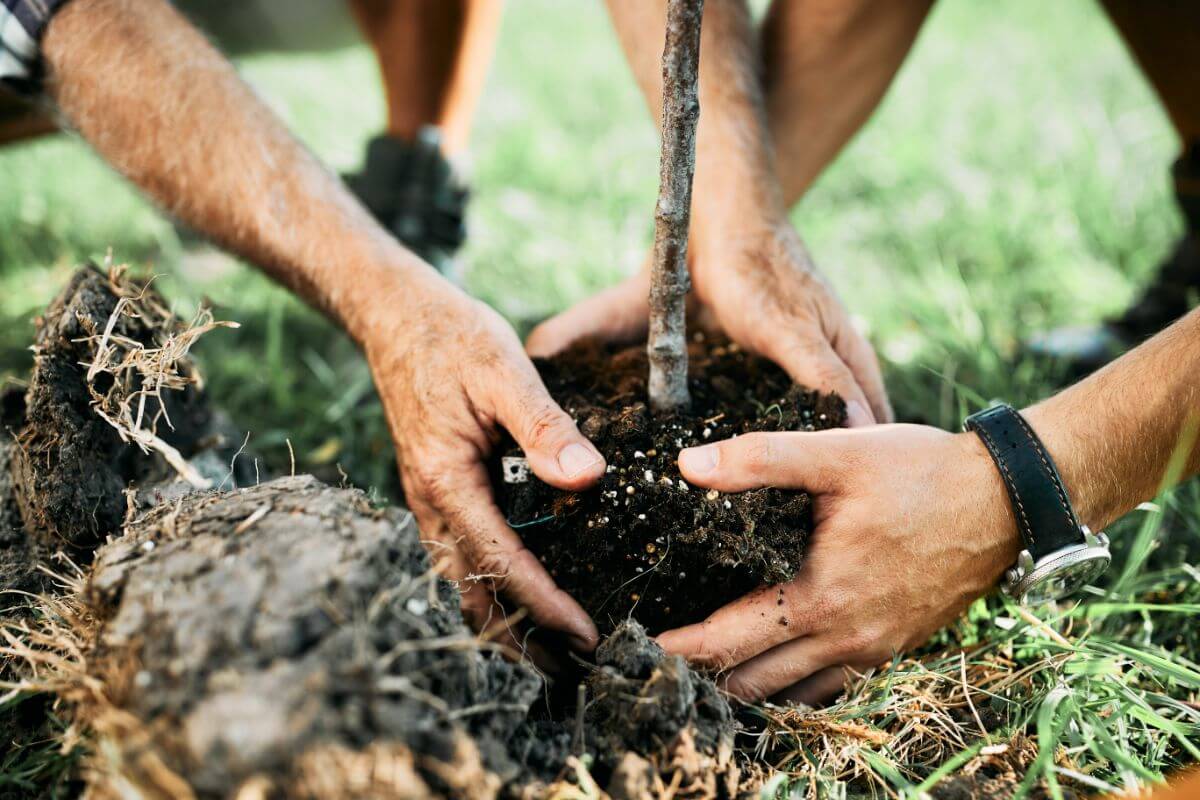 The initiative to prepare the youth for the future is a crucial aspect of building a sustainable community. By providing students with various opportunities to learn about different industries, we can equip them with the necessary knowledge and skills to make informed decisions about their future careers. This is particularly important in the industrial sector, where a skilled workforce is essential for growth and development.
Through our immersions, educational programs, and partnerships with organizations, we aim to promote ecological stewardship, waste management, and other important topics that can benefit both the environment and the community.
By imparting these lessons to the youth, we hope to cultivate a sense of responsibility and ownership toward their surroundings and inspire them to make positive changes in their communities.
Creating Livelihood Opportunities and Equality
At SPPI, we believe that industrial parks can catalyze economic growth and social development. As such, we are committed to empowering underserved communities within our industrial parks by providing them with opportunities for income generation and skills enhancement.
For instance, we have established rent-to-own programs for pedicab drivers in Cebu and provided micro-enterprise training to female entrepreneurs in Cebu and Batangas. These initiatives aim to facilitate financial inclusion and promote gender equality in the workplace.
Moving forward, we plan to launch more programs that create livelihood opportunities and promote social inclusion in our industrial parks. By doing so, we hope to contribute to the long-term sustainability of the communities where we operate and improve the lives of those who call them home.
Key Takeaway
While an industrial park can be sustainable on its own, a responsible and proactive industrial park goes above and beyond this inherent sustainability. At SPPI, we commit to boosting the ecological and social aspects of society by doing our part—leveraging our unique position, partnering with those who have similar values and love for the world, and creating opportunities for more Filipinos nationwide.
This article discussed why industrial parks are sustainable, and we hope it helped you better understand the initiatives SPPI has in place for the community and the planet. For more information about our industrial parks, contact us today. We are always happy to hear from you!