Why is SPPI the best data center location in the Philippines?

Access to redundant network connectivity

Reliable power supply 

Easy to access location

Natural disaster protection systems and on-ground management teams
Data is considered one of the most valuable assets of companies to date. And with more than  4.66 billion people using networks, the enormous amount of data being generated each day needs to be stored in dedicated data centers. Data centers are physical facilities that house racks of servers, switches, routers, backup devices, and other equipment used to make enterprise-grade computing possible. ​​Science Park of the Philippines (SPPI) presents an opportunity for businesses looking to establish their data center in a secure location that avoids costly, unplanned downtime. In this article, we discuss further why SPPI is the best data center location in the Philippines.   
The demand for data centers has exponentially increased globally and due to COVID-19, technologies are being fast-tracked. Because of the growing use of cloud technology and informative-intensive applications, making it an essential part of the developing world. In the Philippines, the demand increased specifically because the population is driving the growth of internet use and online business transactions. To make sure your business remains productive and relevant amidst the highly competitive market, you must migrate your virtual infrastructure to a highly equipped data center location.
Your data center location will influence server performance, security, and reliability. Undoubtedly, there's plenty of factors to consider when choosing a data center site — from security, disaster resilience, to a reliable power supply. SPPI has world-class industrial estate in the Philippines that are fully equipped to handle large-scale data center developments.
Continue reading on to learn more about why SPPI Industrial Parks should be at the top of the list when choosing a potential data center location in the Philippines.
Access To Redundant Network Connectivity
Network connectivity is the backbone of data center operations. Without network connectivity, data centers would not be able to deliver information to people across the globe, which eliminates their primary purpose in the first place.
Choosing SPPI industrial parks as your data center location in the Philippines can ensure your operations benefit from reliable network connectivity for continuous up-time.
SPPI partnered with the two major network providers in the country, Globe and PLDT, to provide business locators with multiple fiber-optic connectivity. Even during network traffic, you can rest assured that the lightning-fast connectivity from PLDT and Globe can help move data quickly in and out of your data center. It is recommended that data centers have access to at least two network providers to provide network redundancy. With SPPI, you can still keep your operations online should one connection provider experience problems.
Given the multiple fiber-optic connections, you also don't have to worry about your servers slowing down when your data center location is far from your site users. While traditional copper cables are not capable of maintaining signals at around 330 feet, fiber cables can deliver fast connection up to 25 miles.
Reliable Power Supply
It is not unusual for power grids in the Philippines to experience problems. Unfortunately, the resulting blackouts or brownouts that follow afterward can affect server uptime. To make sure your data center operates continuously without any downtime, the location you choose must have provisions for its own reliable power supply.
SPPI parks have sufficient electrical distribution capacity reaching up to 166 megawatts to serve its manufacturing locators' electrical requirements.  SPPI's locators receive reliable power from the 34,500 volt distribution system dedicated to each SPPI park.    
Additionally, the power capacity in LISP IV is 100 MVA. Here, the transformers in the power substation are completely equipped with Automatic Voltage Regulators to guarantee that the voltage delivered to its locators are within the desired limit. The power substation is also equipped with SCADA for controls, system monitoring and data collection.
Easy To Access Location
When your servers or any other computing equipment experiences errors, your IT staff must be able to resolve them quickly to minimize downtime. ​​This is why it is crucial to have an easily accessible data center site.
Given that SPPI industrial parks are strategically located near business hubs, major highways, and expressway exits, your technicians can easily make their way to your designated data center.
Enhanced On-Site Security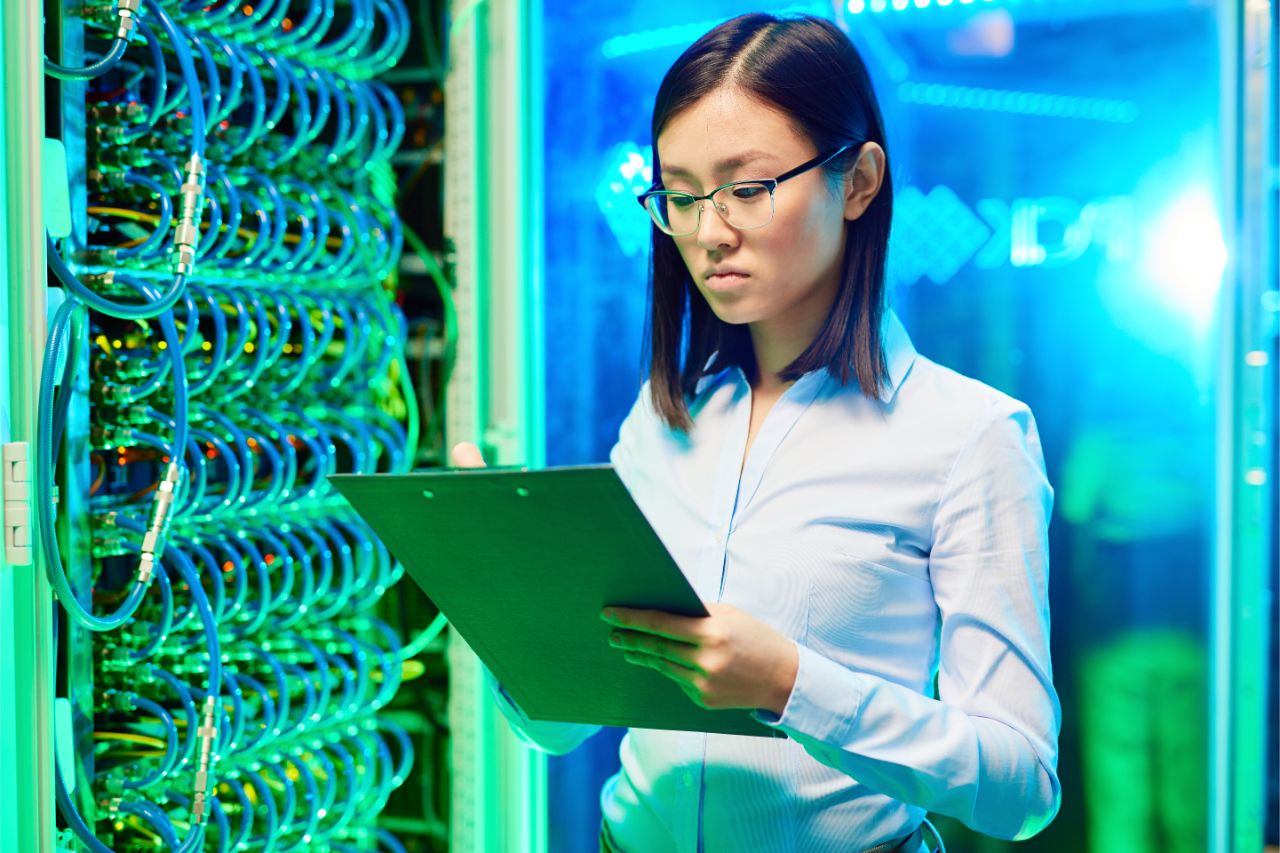 Protecting your data center physically is just as important as protecting it online. All your servers store valuable data and poor physical security can expose you to dangers such as data loss, hardware theft, and industrial espionage. All these unfortunate events are costly and can result in worker layoffs or ceasing business activity permanently.
At SPPI, we make sure to provide our business locators utmost peace of mind with round-the-clock roaming security guards, security-manned entry points, and CCTV surveillance spread around the industrial park. This way, we can prevent unauthorized access to your data center servers. 
Natural Disaster Protection Systems and On-Ground Management Teams
Every location will be exposed to some unique hazard. Knowing the hazards that come with the data center location you choose should be a major consideration.
The Philippines is recognized as having a high risk of natural disasters because it is situated along the Western Pacific Ocean typhoon belt and Pacific Ring of Fire. Earthquakes, floods, and landslides are commonly occurring in the country. The last thing you would want for your business is to experience wide-scale server disruption because of climate problems.
With these in mind, SPPI designed its industrial parks with natural disaster protection systems that keep server disruption minimal. Aside from being flood-resistant because of stormwater management systems, the industrial parks also have fire brigade teams. The on-ground management team of SPPI also offers training for clients' fire response teams to help them know what to do in case of emergencies.
Key Takeaway

   
When it comes to data centers, choosing a location can mean the difference between fast server connections and data loss. Make sure you protect your most valuable asset by choosing a secure and well-equipped data center location.
There are many reasons why SPPI is the best data center location in the Philippines. Our industrial parks offer redundant network connections, reliable power supply, natural disaster protections systems, on-ground management teams, a strategic location, and many other factors ideal for setting up and expanding your technology infrastructure.   
SPPI offers a number of industrial park sites interested clients can choose from for migrating their potential new data center. Click here for more inquiries!