How does an industrial park protect your business?
Strategic location
Reliable infrastructure
On-the-ground management team
Sustainable master planning
Selecting the optimal site for a manufacturing plant is a critical decision that can have significant consequences for a business. Establishing operations within an industrial park presents numerous advantages, notably protection against physical and financial risks. In this article, we delve into the specifics of how an industrial park can protect and safeguard your business.
Strategic Location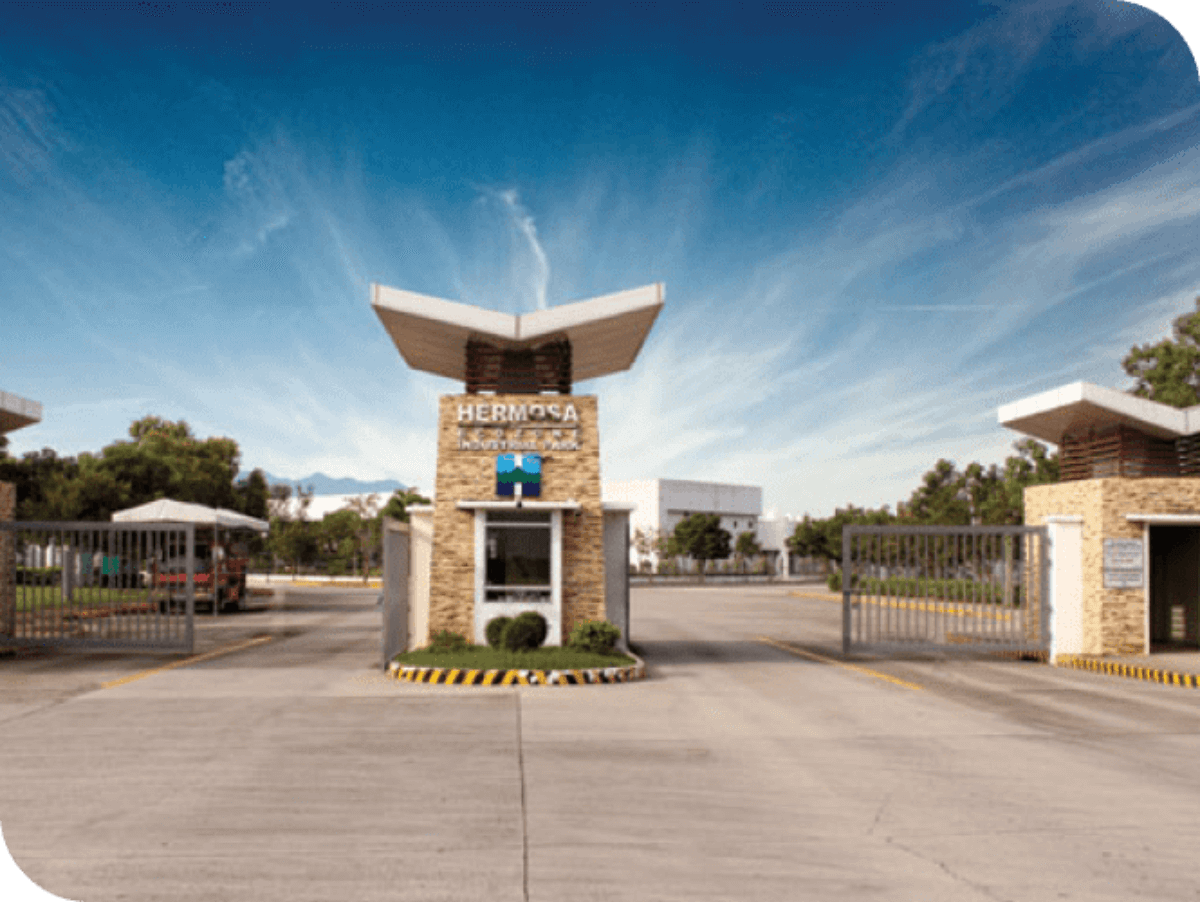 Industrial parks are established within areas that are designated for industrial development purposes. As a result, they are frequently located in emerging provinces that are close to air and sea ports and are conveniently accessible via highways, expressways, and public transportation.
The industrial parks of Science Park of the Philippines (SPPI) are located in Bataan, Cebu, Batangas, Laguna, and Pampanga, provinces that are ripe with opportunities and economic growth.
Bataan, known as the "Container Port City," is fast developing and presents several advantages for domestic and international enterprises.
Cebu is one of the Philippines' fastest-growing regions and is considered a Metro, much like the nation's capital.
Batangas, known primarily for its resorts and beaches, is also full of opportunities for businesses to settle in and conduct operations.
Laguna has one of the best-developed business districts in the South, with infrastructures, business parks, and schools all primed for making the province an industrial powerhouse.
Pampanga, and specifically the area of Clark, has been at the center of major developments and has evolved from a former military base to a booming commercial and industrial center.
Reliable Infrastructure and Resources
To ensure that companies of any industry can thrive within them, SPPI equips its locators with complete infrastructure in the form of a reliable electric grid, a steady water supply system, a centralized wastewater treatment plant, security, in-house firefighting capabilities, and mobile and Internet networks. These facilities are all world-class and available to all locators in all our industrial parks.
SPPI runs on an independent and stable electric grid that supplies its locators with a reliable supply of energy. This allows for successful and stable business operations, preventing any power outages that could affect their daily work output.
We employ professional teams that provide a range of comprehensive services, from site selection to ongoing support for day-to-day operations within the park. These teams maintain continuous communication with different locators, offering timely and effective solutions to any concerns or challenges that arise.
In addition, industrial parks such as SPPI provide complete amenities, utilities, and human resources, ensuring that locators can focus solely on their core business activities without concern for necessities. By providing a comprehensive infrastructure and support system, industrial parks enable businesses to operate more efficiently and effectively, ultimately contributing to their long-term success.
On-the-Ground Management

Unlike other industrial parks in the Philippines, SPPI stands out for its employment of a full-time on-the-ground management team who possesses proven competence and extensive experience in managing industrial parks. This team is responsible for the maintenance of common facilities, administration of park security and safety, and coordination with regulatory agencies to ensure the continuity of operations.
Locators within the park can easily seek assistance from the ground management team for a range of concerns, including water, internet connectivity, IT, and other issues. The onsite management team is readily available to provide professional and timely assistance to ensure that locators' business operations run smoothly and without interruption.
Sustainable Masterplanning
As the public becomes increasingly aware of issues related to climate change, wildlife conservation, and waste management, there is a growing sense of responsibility to take action for the betterment of the world and its inhabitants. At SPPI, we recognize the importance of sustainability and strive to make each of our industrial parks an eco-friendly and sustainable area that prioritizes environmental protection in our operations and administration.
We utilize a range of strategies and technologies to reduce our environmental impact, such as optimizing energy efficiency, implementing water conservation practices, reducing waste generation, and utilizing renewable energy sources. By doing so, we aim to contribute to the global efforts to address climate change and promote sustainable development while creating a healthy and safe environment for our stakeholders and communities.
Renewable Energy Resources
To begin with, the Light Industry & Science IV in Malvar, Batangas relies on alternative forms of energy that don't involve burning fossil fuels. The park draws on solar efficiency and has been using solar panels to generate renewable energy.
In addition, SPPI employs a centralized wastewater treatment plant to effectively manage both clean and wastewater within its industrial parks. The need for proper water treatment is recognized as water is an essential component in the manufacturing process, which inevitably results in the generation of wastewater.
Centralized Wastewater Treatment Plants
The centralized wastewater treatment plant employs advanced technologies and techniques to treat and recycle wastewater, minimizing environmental impact and ensuring compliance with regulatory standards. By effectively managing wastewater, SPPI can minimize its environmental footprint and contribute to the protection and preservation of the natural environment.
LEED Certification
Through its various environmental initiatives, SPPI has achieved the prestigious LEED Gold certification. Leadership in Energy and Environmental Design (LEED) is the most widely-used green building rating system in the world and is globally recognized as a symbol of excellence in sustainable building design and construction.
The Light Industry & Science Park IV (LISP IV) Administration Building in Malvar, Batangas, was awarded the LEED Gold certification for its environmentally responsible design and construction. SPPI aims to achieve LEED certification for more of its industrial parks in the future, as part of its commitment to sustainable development and environmental stewardship. By achieving LEED certification, SPPI can demonstrate its leadership in sustainability and promote the adoption of best practices in the industry.
Key Takeaway
In this article, we aimed to address the question, "How does an industrial park protect your business?" Our analysis reveals that industrial parks provide more than just security and protection to businesses. Additional factors such as sustainability, on-the-ground administration, and operational management are key benefits that contribute to the success and growth of businesses operating within industrial parks.
If you're interested in the benefits of working at an industrial park, don't hesitate to contact Science Park of the Philippines today, as early investors will have the best selection of our industrial land for sale sites in Cebu, Subic, Batangas, and Bataan.