How to choose the right business location in the Philippines:
Check location security and accessibility

Compare it to your facility and utility requirements

Consider plans for expansion

Go for green, sustainable workplaces

Look for areas that increase your credibility and investment potential 
Location is one of the most significant factors in any business' profitability. Business owners need to consider their location carefully, as it could make a huge difference on the profits and bottom line.  To choose the right location, conducting a research beforehand is crucial. In this article, we discuss the key factors on how to choose the right business location in the Philippines.
Check location security and accessibility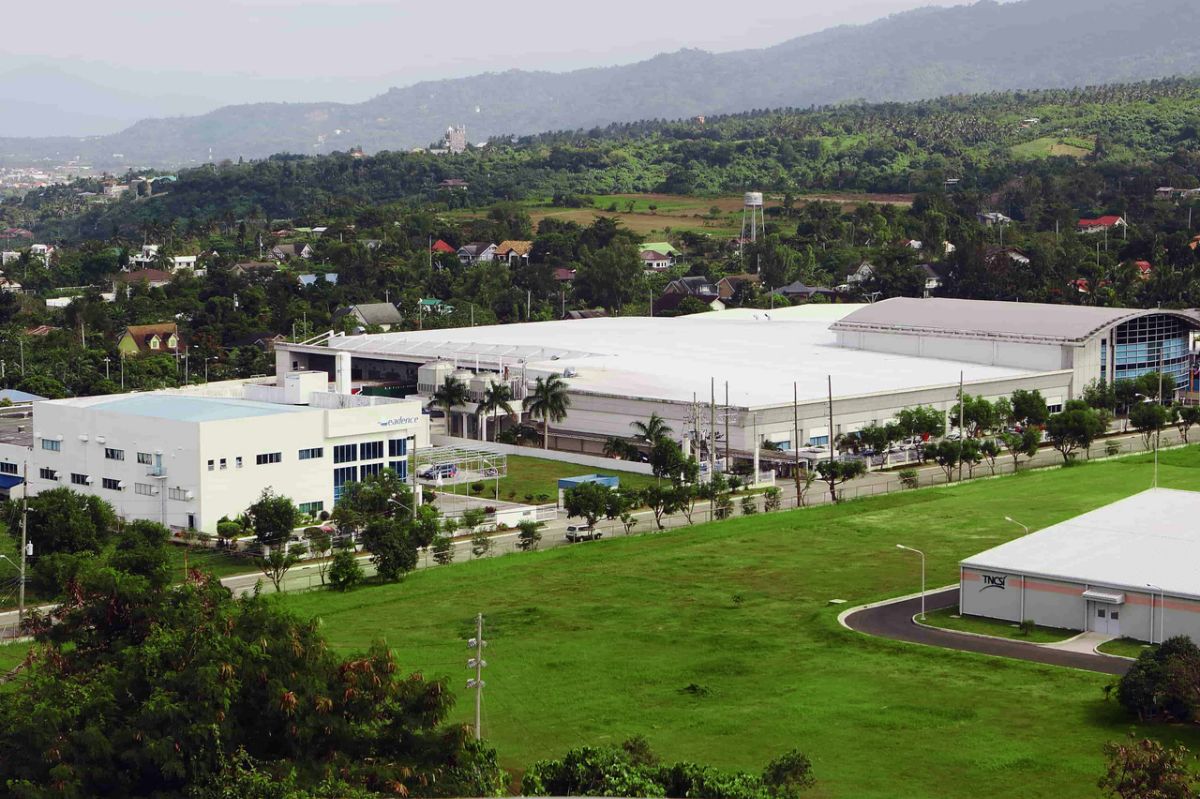 One of the first factors to account for is how secure the potential location is. You have to conduct thorough research into the area's security — particularly factors such as crime and theft rates. 
This is crucial because your business location is likely to store your valuable assets, business equipment, and more. For example, in data centers, some of the most valuable assets include routers, switches, backup devices, firewalls, and application controllers. 
Aside from security, another thing to consider is the area's accessibility. Ensure that your location is easily accessible to your employees and other stakeholders. In the Philippines, it can be challenging to choose a business location because of the notorious traffic situation in the Metro. This is why many business owners find it ideal to relocate their sites inside industrial parks like the Light Industry & Science Park IV. Industrial parks are strategically located, zoned areas to ensure locators' operations are productive and efficient. 
The Light Industry & Science Park IV  is part of a 212-ha work-live-play development project in Malvar, Batangas. The 232 hectares industrial estate (LISP IV South and North) is complemented by a 37-hectare residential area, Pueblo de Oro Townscapes, and a five-hectare commercial and institutional area. The industrial park is strategically located near the Malvar Exit of the Southern Tagalog Arterial Road (STAR). Meaning, it will be convenient and cost-efficient to travel to and from Metro Manila for daily operation.
Compare it to your facility and utility requirements
Spatial flexibility is another important factor to keep in mind. Not only should the area be fairly secure and accessible for your business, but it should also offer a spacious environment that gives you enough room to work with. 
Spatial flexibility will give your business a lot more freedom when it comes to the aesthetic and the development of your facilities. The presence of facilities for training, manufacturing, storage, and more will be entirely possible because of the wide and contiguous space.
Another benefit of a spacious environment is that it has the potential to offer complete support in terms of resources and utilities. For instance, industrial parks are specially-designed, sprawling zoned areas that offer all the utilities your business needs, which include reliable energy supply, ample water supply, security, and on-ground management. Deciding on a location with a  comprehensive infrastructure is conducive to successful and stable operations. It ensures no issues like poor wastewater treatment, crimes, and other factors that can impede your operations.
Consider plans for expansion
While expansion may not be your immediate concern, it is a factor to keep in mind when determining the potential of your desired business location. Moving your business from location to location as you grow is no easy task. It's much more cost- and time-efficient, in the long run, to settle in an area that already provides the space you need to grow. 
Considering possible expansion will also allow you to retain whatever benefits you get from your initial business location, as well as keep in touch with your regular suppliers and stakeholders within the area.
Go for green, sustainable workplaces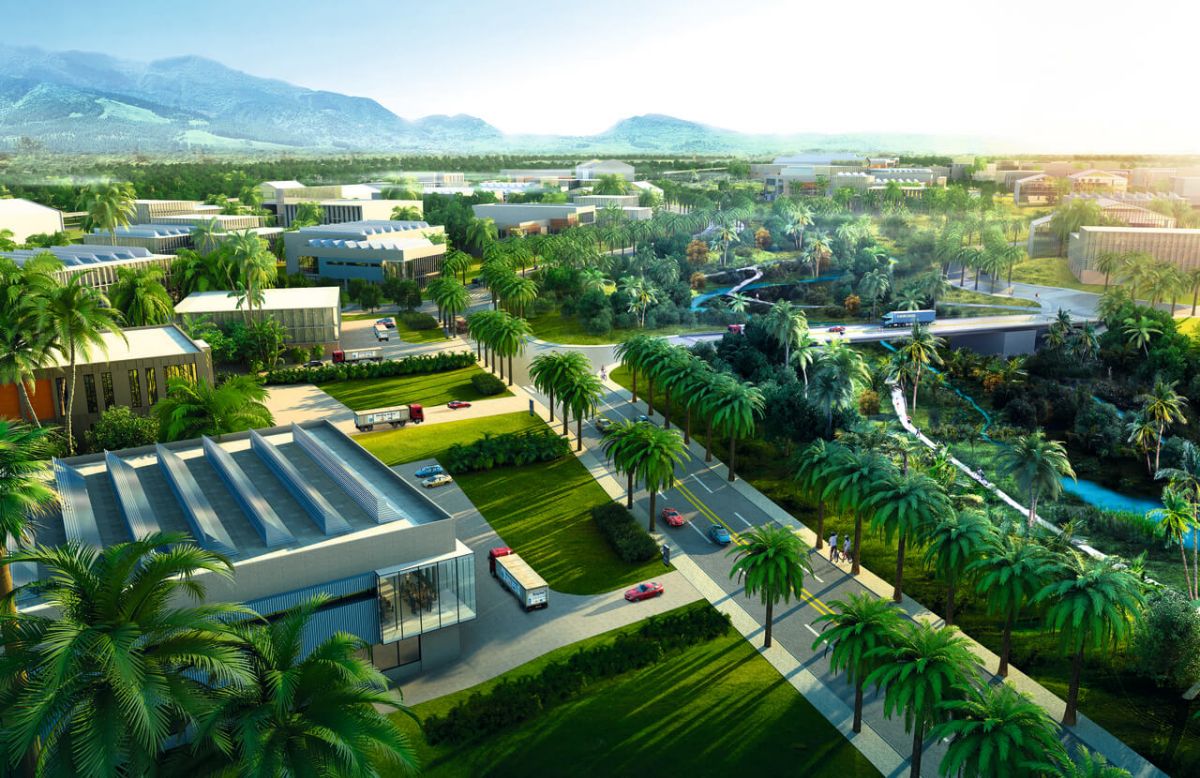 Moving towards sustainability is no longer an option for businesses. Not only is it good for the environment — it also offers several benefits for your triple bottom line. Establishing your facilities in areas with sustainable features can cut costs, improve efficiency, and create a healthier workplace for your people to enjoy. Non-tangible benefits of going green include improving brand reputation and customer loyalty, as well as staff morale. 
Given that industrial parks are large-scale, master-planned areas, they are designed with sustainability in mind. Industrial parks have features that help decrease the negative impacts of their locators on the environment around them. 
Such features include wastewater management, water conservation practices and technology, recycling systems, measures to reduce greenhouse gas emissions, and much more. These parks can support any infrastructure and technology that drive sustainability and green practices to be adopted in your workplace. 
Look for areas that increase your credibility and investment potential 
External stakeholders will always look for businesses with a certain stature and legitimacy before choosing to pour their hard-earned money into them. Your business' location contributes to your company's credibility and attractiveness to potential investors. 
Locating within an industrial park is an especially attractive feature for most investors. This is due to the benefits this location entails for one's business. Choosing to locate in an industrial park also means you're establishing yourself in a special economic zone. Not only does this stimulate economic growth, but provides a variety of tax incentives. Thus, your business is better positioned to be an attractive long-term investment. 
Why relocate to the industrial parks developed by Science Park of the Philippines?
Locating inside industrial parks in the Philippines is a strategic decision for any business. However, to make the most out of the benefits these specialized areas offer, it is important to choose the ideal one — such as those developed by Science Park of the Philippines, Inc. (SPPI).
The industrial parks we develop are regarded as one of the pioneers in industrial development and offer cutting-edge amenities and the largest area of industrial estates developed — with almost 800 hectares of aggregate area.
We pride our industrial parks in providing reliable electric grids, steady water supply systems, robust security and disaster management capabilities, transportation, healthcare facilities, and other world-class services to all our locators. We offer everything you require to meet the day-to-day needs of your business.
Our high-profile business locators speak for the quality of our industrial parks. SPPI industrial parks are home to several Fortune 500 companies and major multinational companies, including Pepsi, Procter & Gamble, Nippon Paint, Continental Temic, and Concepcion Industries, to name a few.
If you are looking for an industrial park that can fulfill your business needs and keep you on track for future growth, choose the Science Park of the Philippines.
Key Takeaway
Location will, without a doubt, play an essential role in any business's profitability, productivity, efficiency, and ultimately, success. Knowing how to choose the right business location in the Philippines should be your utmost priority.
For businesses seeking to learn more about the potential of locating at an industrial park, contact SPPI today. We would be more than happy to discuss about how our facilities can contribute to the success of your operations.